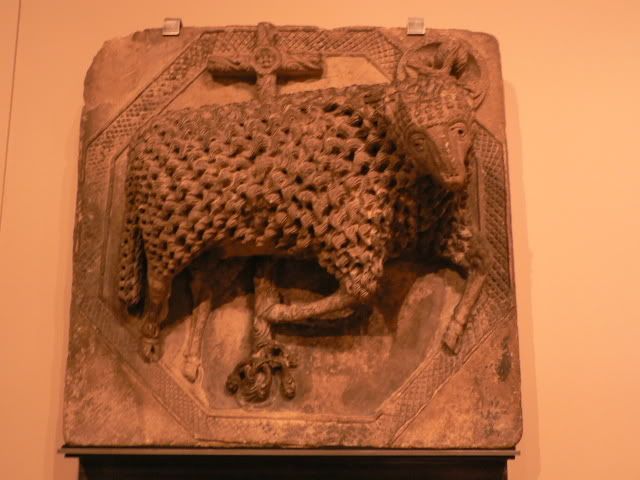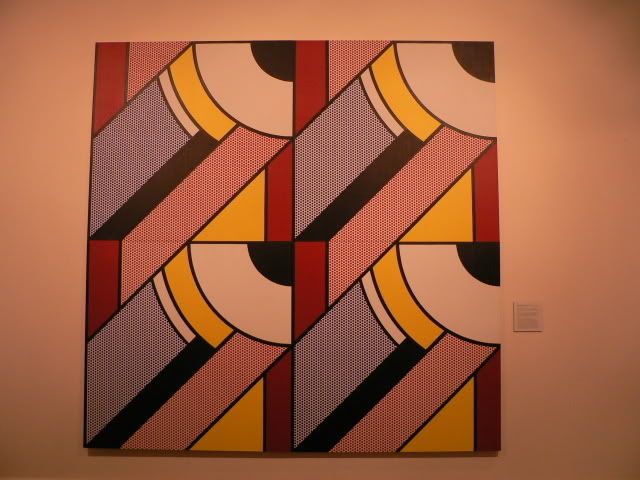 Wow...look at me now...i'm so cultured, I go to museums, I take pictures and i appreciate them. As much as i appreciate cold water on a winter day... Stupid english teacher made us go to the museum and record details of different objects and describe them. Competition for the grade is so stiff that I had to get up early on a saturday morning to go take pictures so that I can slowly come home and type and describe rather than squat there with a notebook and writing looking extremely daft.
Now u know why I bin chao chao? hahahaa......
Anyway, I took a picture of a very typical TIPS genre.
And now, on to more things going on in Ann Arbor. In Singapore, we have Straits Times, no doubt we have people wearing white uniforms puppeting the paper, the news is actually of significance, globally, regionally and locally, all they have here is the michigan daily. I don't wonder why it's a free paper...
And even better, they have the Michigan every three weekly!!!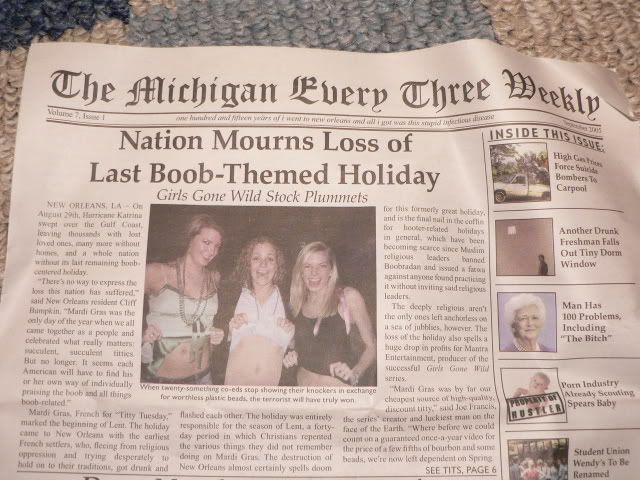 I hope u guys can actually read wot's written coz it's ridiculously funny. haha.
For those who think it's all fine and dandy here, think again, racism is still pretty real. Both ways.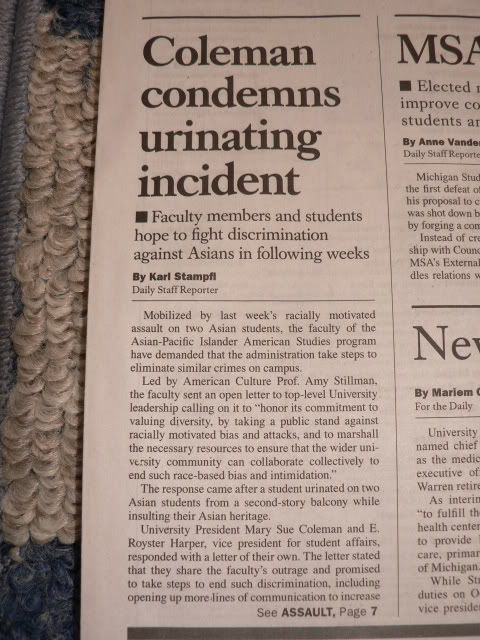 This asian couple got urinated on while walking along the street. Some ang moh peed at them from the second floor balcony and started cursing at their heritage, presumably because some asians in his class pushed him all the way down the grading curve, or mebbe further down than he usually is. haha considering how stupid he is: The police came and wanted to arrest him, guess wot he did? He locked himself in his own house and refused to come out, the police had to get an arrest warrant and still broke in in the end. That's the whites being agressors, give u a counter example. My frens stays in a triple, one hkonger lives with her an an african american. So the african american accuses both of them for being racist against her because my fren drew caricatures of the three people in the room and put braids on the a.a.'s hair(which she does have on) the little whiteboard outside her door, and she starts screaming vulgarities at both of them, watches tv at top volume, bitches about them to her own frens in front of them, really ah, If i were her i would have like kicked her in the ass or something already man. My fren is really tolerant. But then again, wot can she do, so many orh orh people around. ahha. oh well.
Here's a picture of my roomate.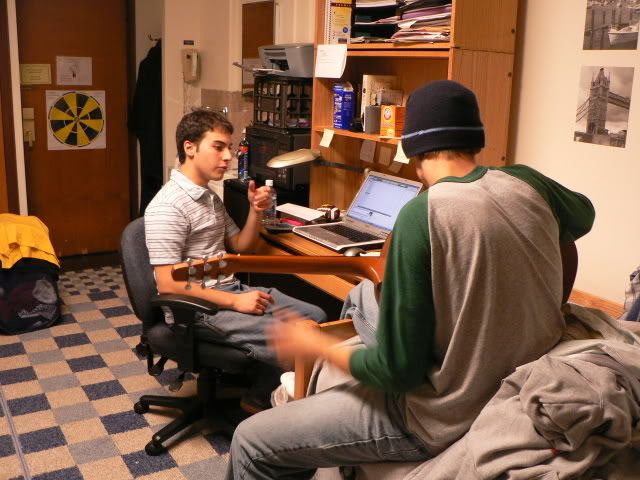 And the guy accross the corridor who makes pretty cool films n plays the guitar really well and is in a band.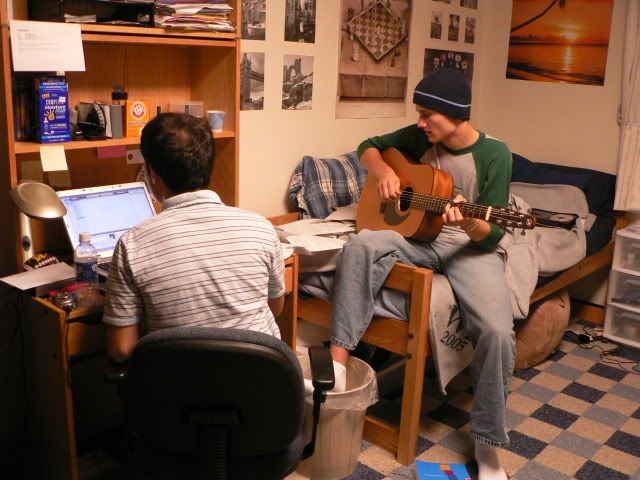 This picture was taken at like 3am in the morning, he was playing the guitar pretty well so i wasn't complaining when i went to sleep. yeah. The halls are pretty happening, but i'm just so busy i don't have time to mingle around and talk to people. I just come home totally wasted from the library everyday. sigh, sad life. haha. oh well. Last night i was doing laundry so i was walking along the corridor and there was this door wide open so i peered in and there was this guy with his shirt off lying on the bed and this girl grinding right on top of him. I dunno whether they were drunk or anything, but when I came back up 15 mins later from the laundromat, they were still at it with the door wide open still. oh well. pity the girl is tubby. haha....this kind cannot take picture lah chicken.... haha........... alritey, byes for now......hopefully next week won't be as stressful although i doubt it. planning to go chicago for fall break. hope we manage to go in the end and come back safely in one piece. ahaaa.....guys! Post more!