Finally my second round of midterms are over and I'm allowed to temporarily suppress the inner nerd to come online and post more pictures. Yay! Ok, I shall start with more Chicago pictures.
Wow! Look at how posh the entrance to their trains look. Can't wait to see how nice new they are...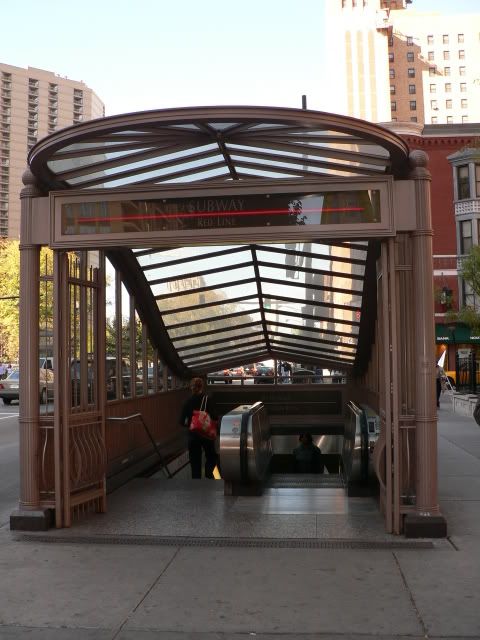 ...NOT!!!
Trying to figure out how to use the ancient machine...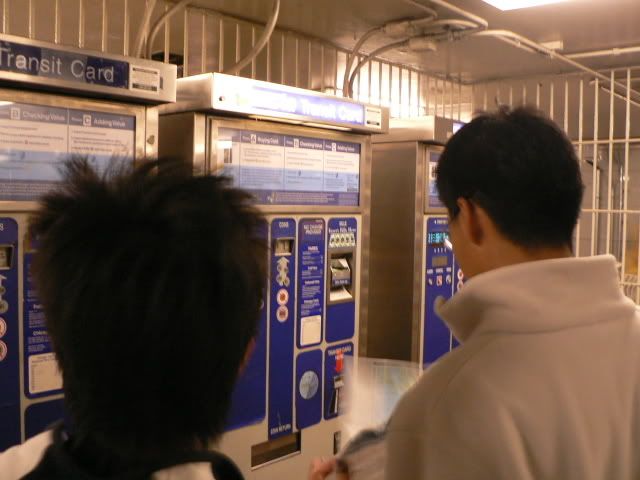 Slacking away...still in shock...
Gates to twilight zone...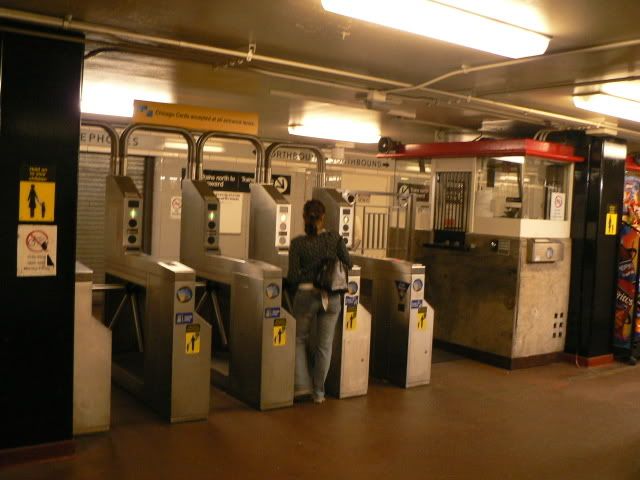 Wait...doesn't it look like the train station that Neo was waiting at in the Matrix?! We are all trapped!!! Didn't manage to get a picture of the train station woman who looks like the Oracle coz she stopped us from taking pictures in the metro. Odd...mebbe they scared that we're part of the MILF...hahahaa....Guys, wot are u thinking, it's Muslim Islamic Liberation Front...tsk tsk...
Yay! Finally out of the station!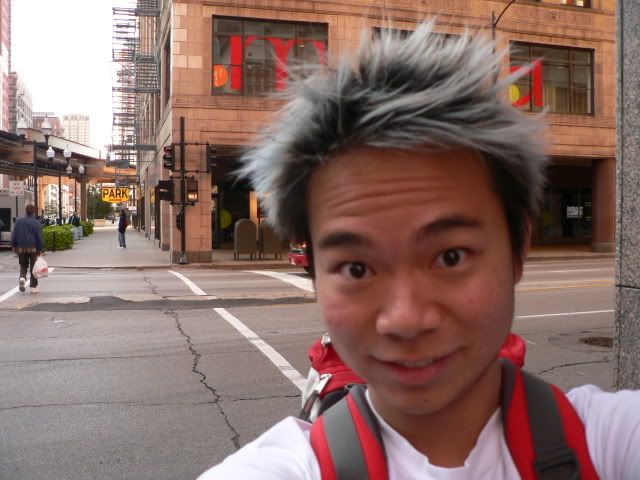 Before I continue with downtown Chicago, here are more nice pictures of Navy Pier. A place where children and tourist alike are cheated of their hard earned monies...Good thing the place wasn't open when we went...hehe...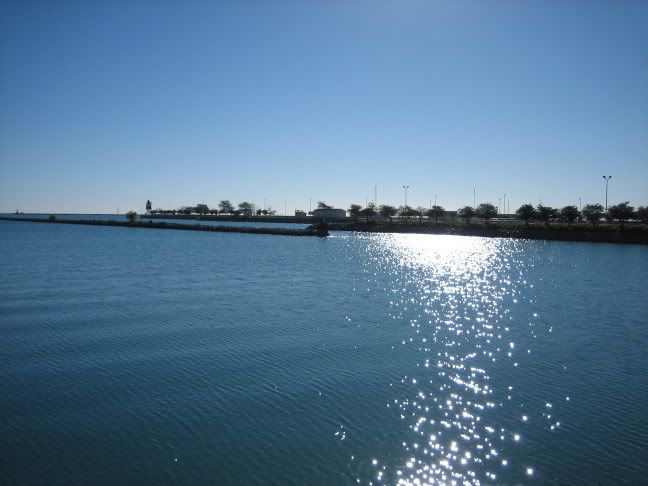 Nice place huh?
Now which direction should I take?
If I go right, I see this...
If I go left I see this...
Ahhh!!! Look at how big that arch is!!! Ronald is taking over the world!!! Macs everywhere!!! Ahhh!!! Ok...not everywhere...there are Macs everywhere except ulu little Kampung Ann Arbor...yes, that's how ulu my school vicinity is...
After that we went shopping along the Magnificent Mile...Something like their Orchard Road...Just more expensive...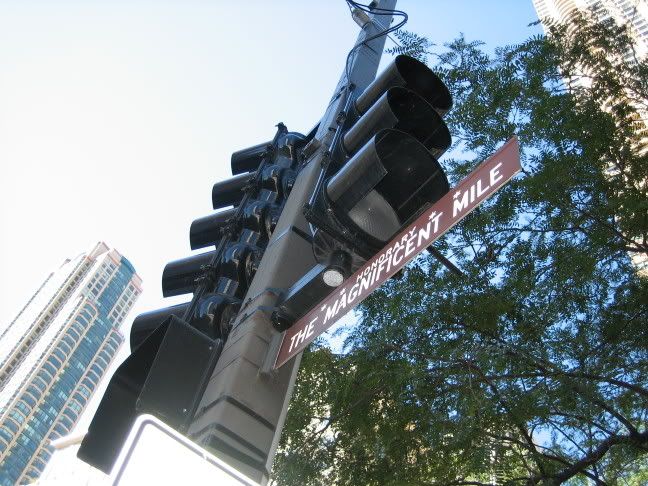 Bought a nice pair of Levis Jeans though. Around same Price as Singapore...
U guys should be able to tell how sian I am when I start uploading pictures of my jeans on the blog right? hahhahaaa....I wish I have more time to be sian....Usually I'm just exhausted from all my muggin.
As you know, Singaporeans are given US visas and are essentially allowed to go everywhere in the USA, like here...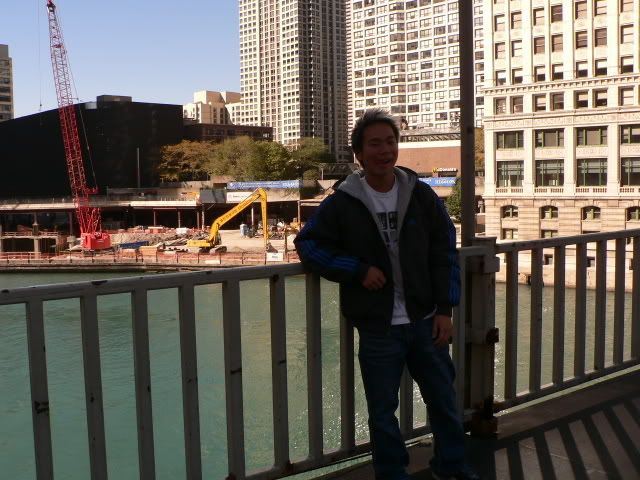 here...
And even the secret Hersheys factory!!!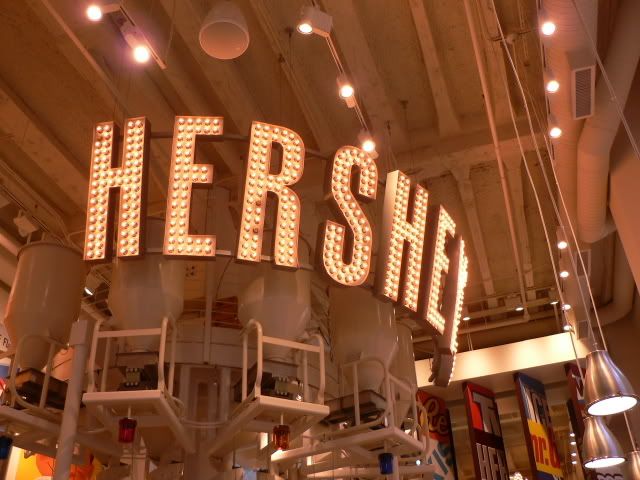 Tonnes of chocolate fall outta da sky when u pull this lever...But of course...all your monies will be theirs for that...hahahaa...Here's a mother big reese peanut butter chocolate cup...No zhiyi...it's not edible...I bought alot for u...dun worry....
I almost forgot...There is one place where Singaporeans are BANNED!!! Yes...BANNED!! It's not the US embassy, it's not the Msia embassy....btw, Anwar came to my school for a talk that day...Singaporeans are not allowed to set foot here!!!
In return for Singapore banning Chewing gum, Wrigleys has decided to ban us....sigh....
hahahaaa....okie, actually got more interesting stuff in Chicago, going to the supermarket now. So exciting....that's the most exciting thing we get to do in our school area. hahaaa...Till another time when I'm free!
MUG ON!!! Woohoo!!!