Yay! I'm so happy...I found this place that sells chinese stuff like noodles, soya sauce, haw flakes, tonnes of normal instant noodles, even frozen meat dumplings...good stuff...heh...Guess how much all this cost me?
freaking 40 USD!!! i guess all the 1 dollars add up to quite abit...I can already see myself balding prematurely with so much msg and instant stuff...haha...oh well...no choice...
As I happily came home today from the Chinese supermarket after kena tok carrot, I saw this in my lift...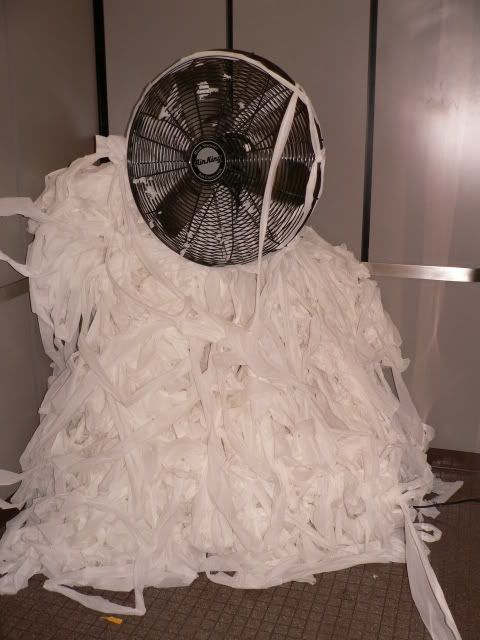 Like HELLOO...Halloween is over loh...wot's that guy's problem...Put so much nonsense in the lift. The scary thing is that the fan is actually still on and running loh...U can smell something burning. I was pretty scared it'll like blow up in my face when I'm still in the lift. StOopid ass who did this....argh...
On to more interesting articles in the papers here. Does SMU, NTU and NUS have their own school newspapers? Even if they do I'm pretty sure you won't see this kinda advertisement on the papers. heh.
They have a Michigan Daily here and a Michigan every three weekly which is pretty entertaining. Remember the entry about the asian couple who were peed on while walking? Here's a continuation...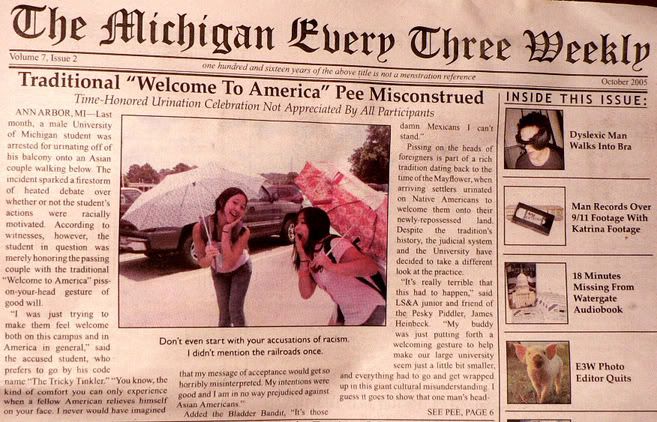 I wonder if u guys can read wot they write...
I know this is a bit late for Halloween...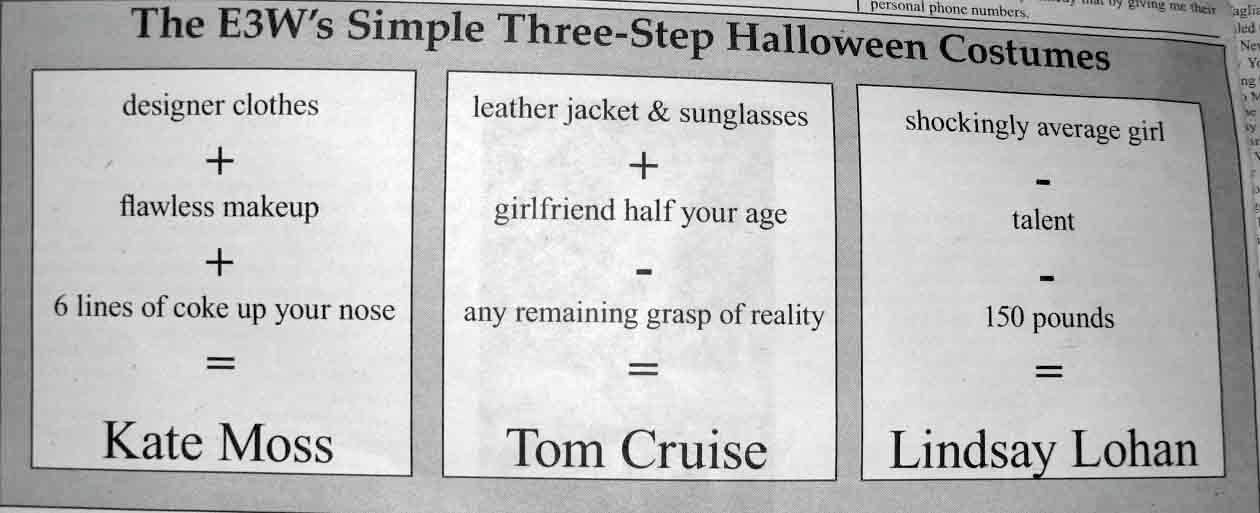 Okie...I shall finish posting all my Chicago pictures now...We went to this place called the Cheesecake Factory...Really really good cheesecakes...yeah...
Look at how posh and nice it is inside...The ceiling is mad e to look like cheese so it's like we are inside a big cheese. Kinda cool...yeah..heh.
But expensive wor...like spent 20 USD there, share lunch,but each had our own cheese cakes...heh.
This girl would never be caught dead eating this. hahahaaa...U should have seen the look of disgust as she pushed away the tray of whipped cream away after we forced her to pose for this picture. ahhahaaa
I was happily shopping along the magnificent mile, and guess wot? I meet a friend from Singapore! So cool! Like meet friends from my camp half the world around. Not arranged somemore. Yeah...Pity I dun meet pretty girl friends...hahahaa.....all the pretty ones in australia or nus medicine loh....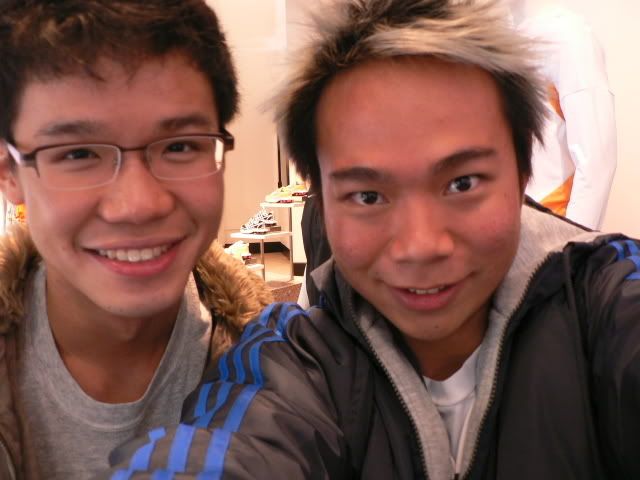 Like any typical tourist waiting to be cheated of our money, we went to Sears Towers, the tallest building in Chicago. They charge you like 10 USD just to go up to the top and look around. They started queuing up when the sky is this colour.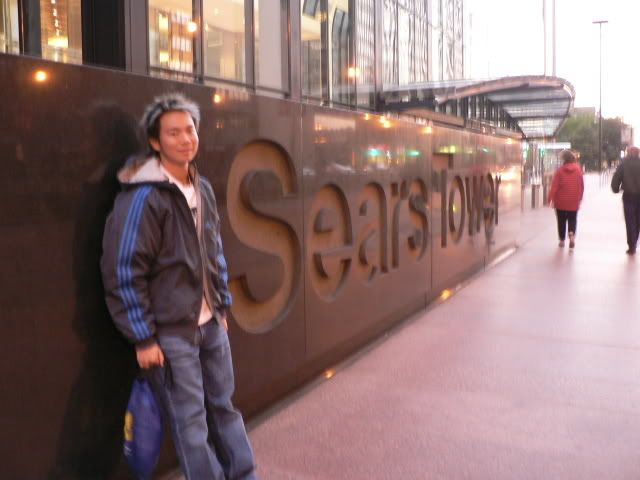 By the time they reached the top, it was already this colour....Yes, there were that many chai tows to be chopped in line...hahahaaa..........
Pretty neat huh? Imagine if they charged for going up to Westin. Hahaaa...
After 2 months of eating cheese, pasta and flour based products, you get pretty desperate for some normal asian food, so we were so happy to find something even better in Chicago...Penang! Here's a picture of menu...yes, the prices are exorbitant if you convert over to SGD...but All of us would have gone mad long ago if we didn't stop converting everything back to SGD...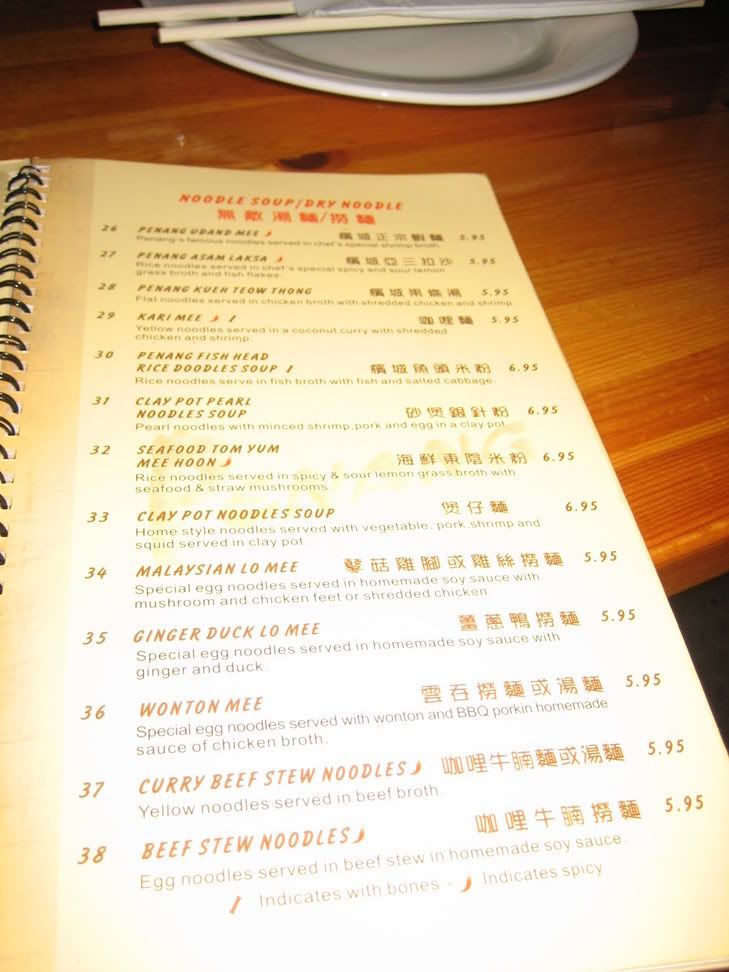 They have tissue prata, curry chicken, ice kachang, bobo char char, mee goreng that tastes like char kway teow, hor fun and stuff...I know all you people in Singapore are going like huh? Wot's the big deal...It's a big deal!!! Ahh!!!! I wanna eat good food!!! Pity they dun have one in ann arbor. They even have this yam thingy.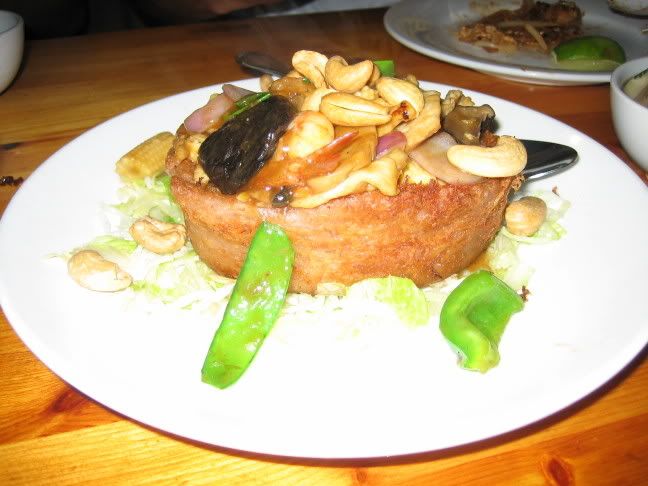 We also went to this theme park with mother high rides called six flags.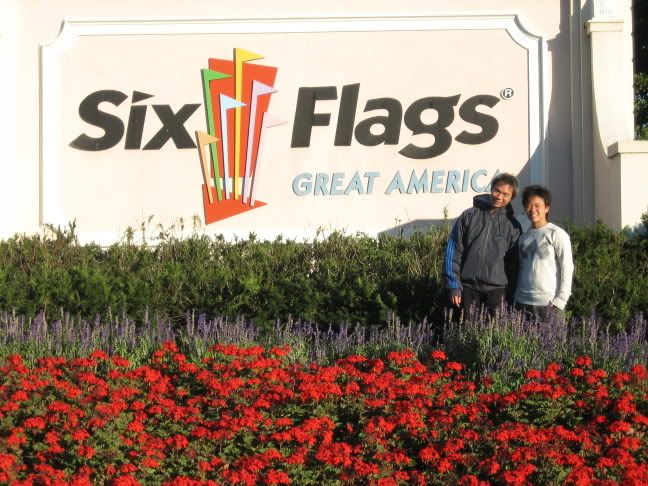 The queues were so long I got bored and starting taking pictures. hahaaaa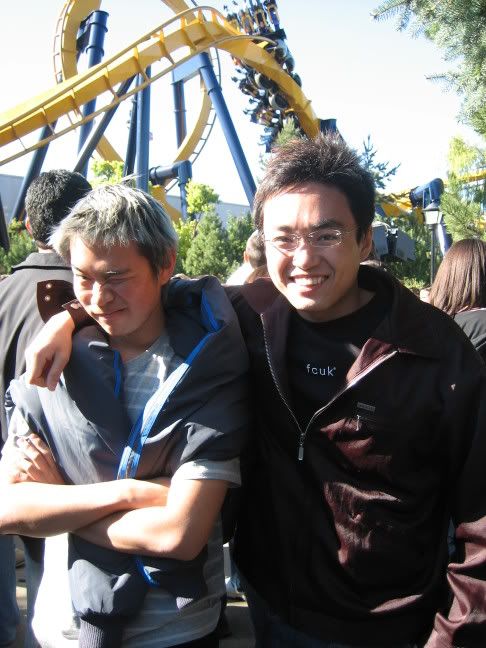 The theme was halloween...kinda cool to have a blood red river...Chongyi, Your kinda thing huh? hehe...
This girl is gonna become our first military female occifer with a star I tell u...Judging from the way she works and how smart she is...hehe...it'll be so funny next time to look at this picture...Like how I gave this BG bunny ears...hehe...
On our way back to Chicago Chinatown from Six flags...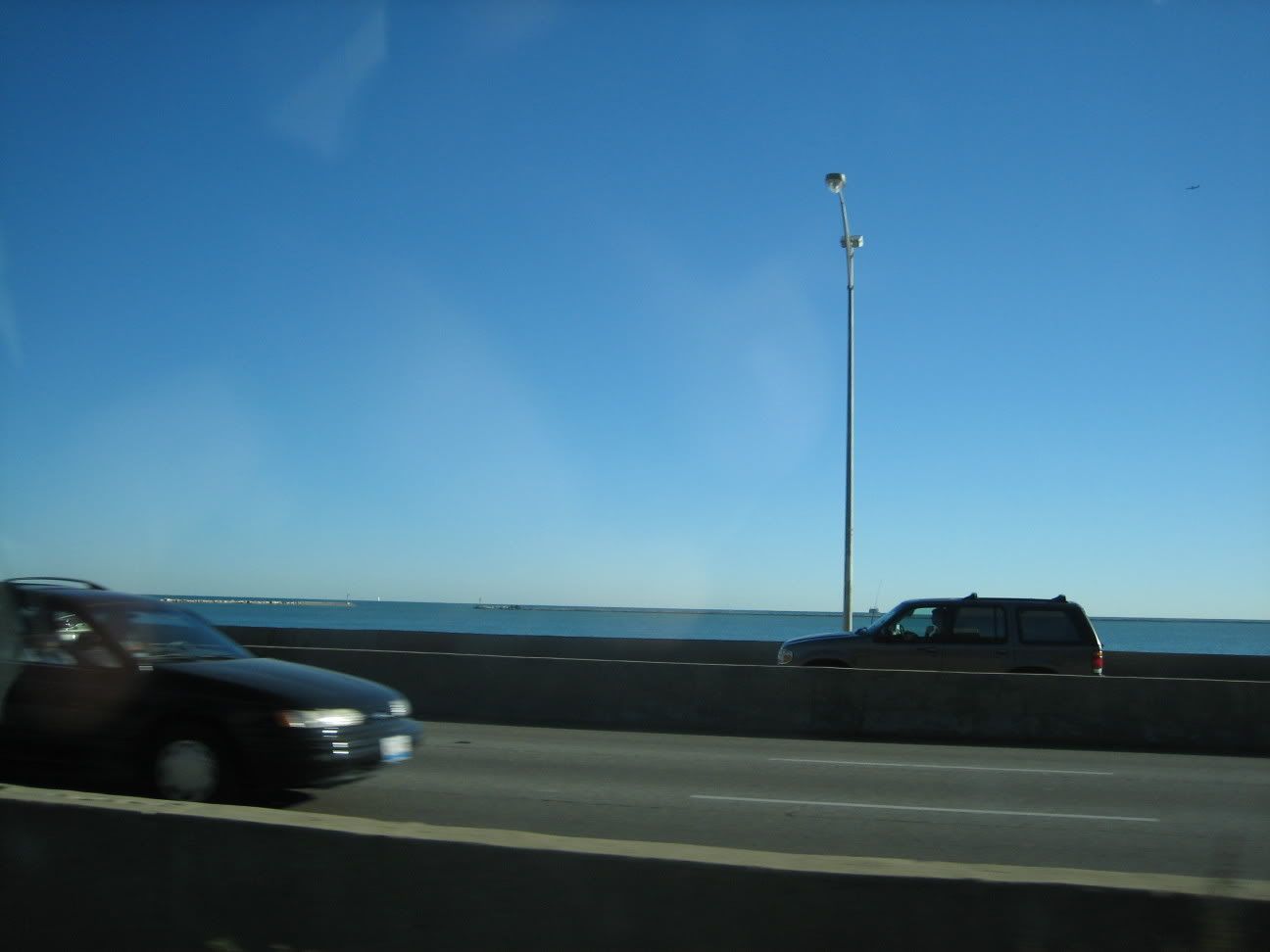 We went back to the Msian restaurant again on our second and last night there...They had bakeries with egg tarts! Here's a picture of their chinatown...
Our parting shot in Chicago...Sigh...hope we get to go there again sometime soon...
Till next time! Btw, do u guys like the blog name theintelligentpeoplesyndicate.blogspot.com? I used it for the lack of a better and shorter one. Like TIPS was taken up already so I couldn't use it.......Tell me bout it ya?