I shall not rest untill I perfect my lup cheong fried egg!!! Argh...All of you shall desire to eat my fried egg by the time I'm done! MUahaHAHAHAAaaa... I cooked exactly the same thing today not due to a lack of creativity but rather a lack of recipes and resources. I changed the vegetable though. Eh, there is a drastic improvement from my first try ok?
For one, look at the fried egg, isn't it pretty? heheh...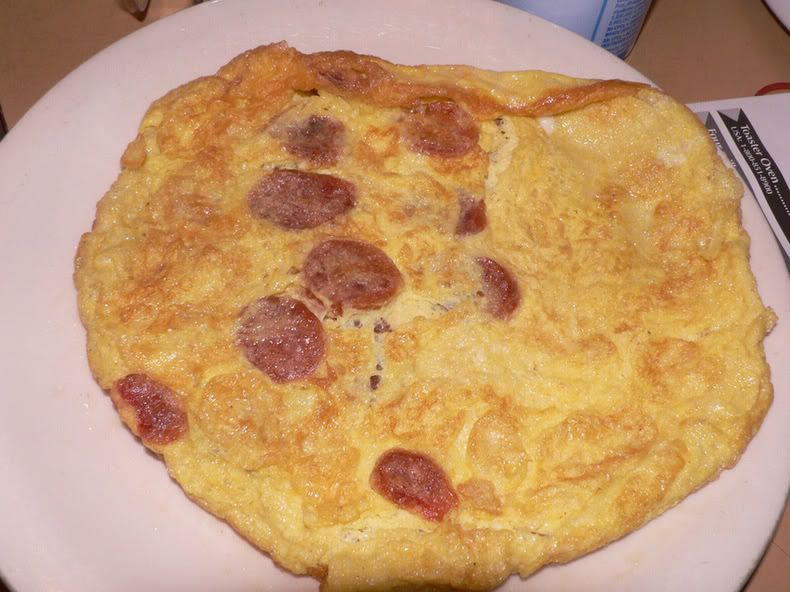 Ok, the vegetables look normal. I should go learn how to take tasty food pics, u know like those with the steam coming out still? hahahaa.
Hai...I so am not studying. I came home and slept from 4 to 6, then woke up to make dinner and finished eating dinner at 645. Amazingly fast cooking and eating I should say. Then I've been watching bleach till now which is 810pm in this little kampung. haahaa...I shall go take a shower. Maybe I will study after that...hopefully...hai...I need some motivation man...