I learnt a good lesson today, fry your lup cheong before you put in the egg and you risk getting cancer: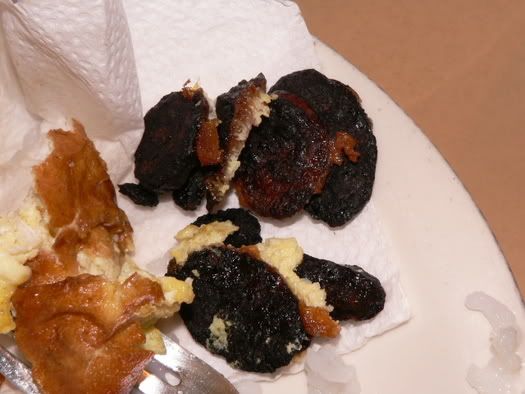 Hahahaa...were u guys expecting some philosophical analogy btwn life and lup cheong and frying eggs?
Gotcha! =p


Here's a picture of the first meal I cooked for myself in the kampung.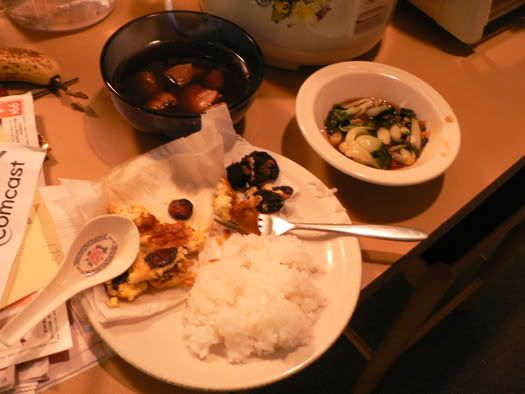 I overfried the lup cheong and my bah kut teh is too salty, and my rice is too "wet" coz I put too much water. But all in all, it's definitely a better meal than eating in dorm. Problem is I took a bit of time in preparing stuff, not that I didn't study in between. Ok, here's one moral of the story, appreciate home-cooked food especially if you don't have to cook it. I so need a Maria to help me cook and clean man...hahaa...pity I'm not capable enough to get one. ;p